High Quality Learning Accessible to All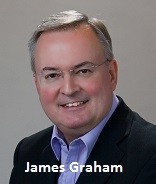 I would like to welcome you to our website and to give you a little information about the partnership and what we do.
Stratexology LLP is a UK based firm, with global reach, offering executive education seminars in both open enrolment (anyone can register, held throughout the UK) and customised in-company formats on four continents.
Our seminars balance rigorous underpinning frameworks with practical tools and techniques, providing a rich and accelerated learning experience.
We also demystify our topics, stripping away the jargon that often confuses and instead take a logical and structured approach to explain the topic structure and the various key processes it contains.
We also focus on what we are good at - strategic thinking and analysis, brand management and (project) portfolio management, the latter being the true link between strategy and execution.
We are listed on the UK Register of Learning Providers, number 10067794.
I hope you enjoy browsing our website, do feel free to contact me for any further information you need.
James Graham, Senior Partner, Stratexology LLP